April 28th, 2011
Hey people. As you can see Ants is back on a more topical mode. It's going to be that way for a bit too as the summer rolls in. And I say summer because in DC it has been in the mid 80s all week. Also if you have the money go see Fast Five, the fifth Fast and Furious movie. It is on pizzzzoint. Also this weekend I will be at the Comic Geek Speak Super Show. I'll be doing sketches and hanging out. If you're going to be there or are free this weekend come on up to Reading PA and check it out.
Hey everyone me and my friend, Sean Causley have started a new Tumblr it's called


it's an art project where we mash up comics and cartoons with Hip Hop/ Rap album covers.
Check out my podcast, called Ignorant Bliss-it has it's own site to listen and get the feed.
Ignorant Bliss Podcast episode 7-A Link to the Streets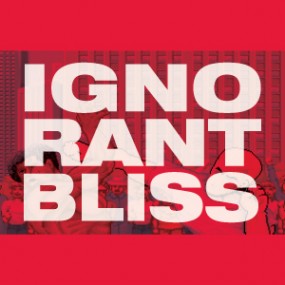 I am adding a new thing called Ask the Ants. If you ever wondered anything about the Ants please send them a question at ants@julianlytle.com and those questions will begin to be answered in March.
If you could give me a Digg or two, feel me.


And read some comics!!
please vote for my webcomic at Top Webcomics it doesn't take that long and it's helps me promote the comic. The vote link is below.

="" />

Thanks for reading! Hollarate!